Erling Haaland, the renowned Norwegian football sensation, is widely known for his incredible skills on the football pitch.
However, what recently caught the world's attention is not his prowess in scoring goals but his heartwarming act of playing with people living with disabilities in Norway.
Erling Haaland has made a name for himself as one of the world's most promising young football stars. His journey from a small town in Norway to the international stage is an inspiring one.
Beyond his athletic achievements, Haaland is also gaining recognition for his humanitarian efforts.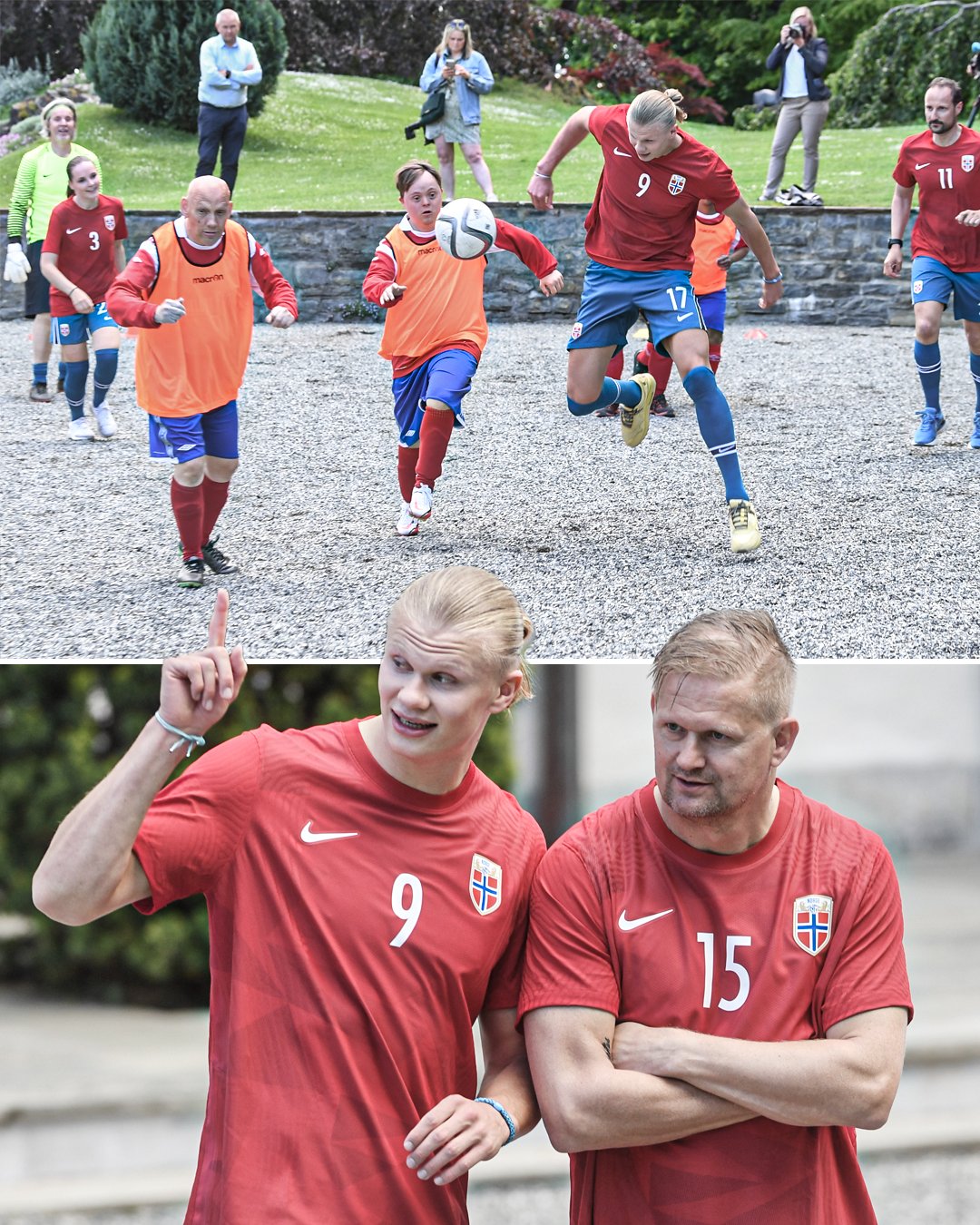 Erling Haaland hails from Bryne, Norway, and began his football journey at a very young age. His exceptional talent and work ethic soon earned him a place in top European clubs like Borussia Dortmund and now, Manchester City.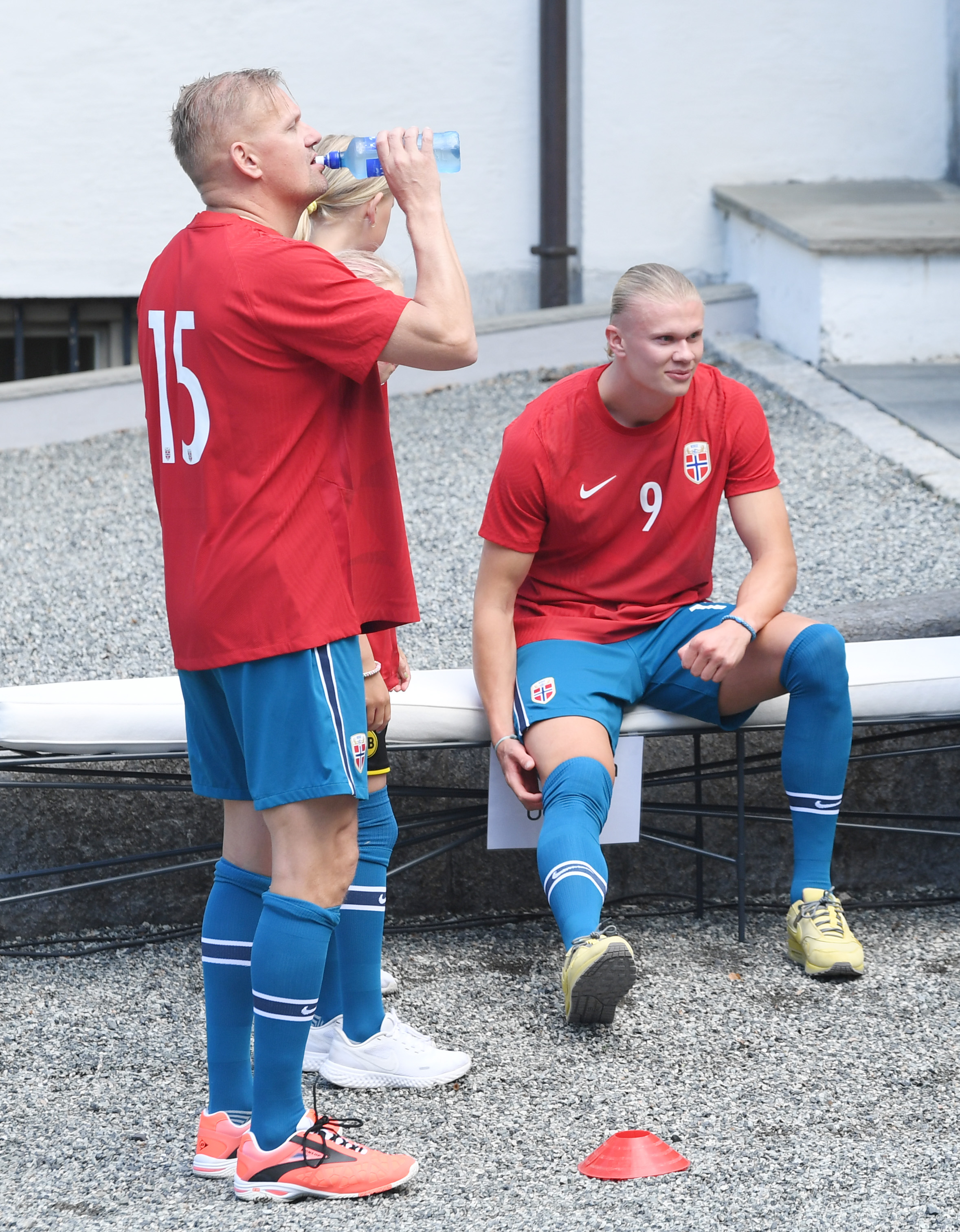 His rise to stardom has not only brought fame but also a sense of responsibility.
Erling Haaland's Humanitarian Side
Despite his busy schedule, Haaland has always been passionate about giving back to the community. He's been involved in several charity initiatives, which have made a significant impact. His humility and kindness off the field have earned him admiration from fans and peers alike.
A Surprise in Norway
In a recent heartwarming turn of events, Erling Haaland was spotted engaging in a football match with people living with disabilities in Norway. The surprise event took place at a local community center, and it left participants and spectators filled with joy and inspiration.
Spreading Joy on the Football Field
The event was a true celebration of inclusivity and the power of sports to bring people together. Haaland actively participated in the match, showing off his football skills with enthusiasm and a contagious smile. The joy on the faces of the participants was immeasurable.
A Day to Remember
For the individuals living with disabilities who took part in the match, it was a day they will cherish forever. Playing with a football star like Erling Haaland not only boosted their confidence but also emphasized the message that everyone deserves the chance to enjoy the beautiful game.
The Power of Inclusion
Erling Haaland's involvement in this event highlights the significance of inclusivity in society. It underscores the idea that everyone, regardless of their abilities, should have opportunities to participate in activities that bring them happiness.
The Impact of Haaland's Gesture
The impact of Haaland's gesture goes far beyond the football field. It sends a powerful message to the world that athletes can use their influence to create positive change. Haaland's actions inspire others to take part in similar initiatives and contribute to building a more inclusive society.
The Importance of Inclusivity
Inclusivity is essential for fostering empathy and understanding in society. It helps break down barriers and create a world where people of all abilities can coexist harmoniously. Erling Haaland's actions remind us of the importance of creating an inclusive and compassionate world.
Haaland's Inspiring Message
Erling Haaland's involvement in this event was not just about playing football. It was about sending a message of hope, kindness, and unity. His actions echo the sentiment that we can all make a positive impact, no matter how big or small.
How Can We Support Inclusivity?
If Erling Haaland's gesture has inspired you to support inclusivity, there are several ways to get involved. You can volunteer at local community centers, donate to organizations working towards inclusivity, or simply be more mindful of the needs of people living with disabilities in your community.
Conclusion
Erling Haaland's unexpected football match with people living with disabilities in Norway serves as a powerful reminder of the positive influence that athletes can have on society. His actions show us that small acts of kindness can create ripples of joy and inclusivity. In a world that can sometimes be exclusive, Haaland's actions remind us of the importance of embracing diversity and celebrating the abilities of all individuals.